Melbourne's Favourite Apartment Removalists
Moving can be a hassle, but our apartment removalists make it easy & stress-free. We'll do the heavy lifting, so you can sit back & chill.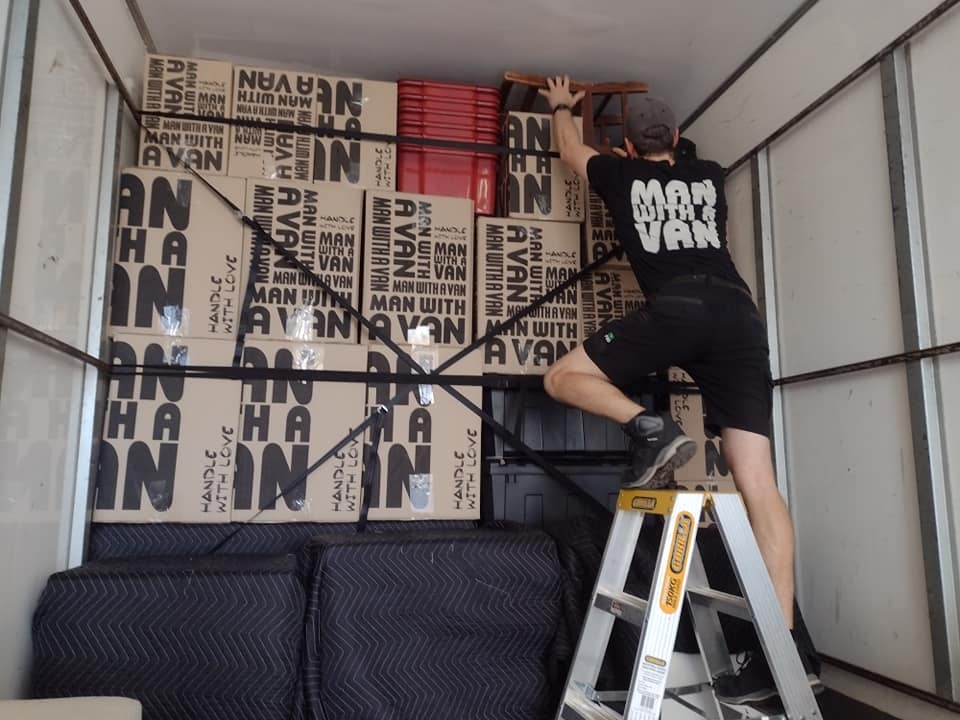 We make moving apartments not suck.
We're the premier apartment removal business in Melbourne that takes the hassle out of your move. We understand that moving apartments can be an overwhelming experience, whether you're downsizing or upgrading to a bigger space.
That's why we offer comprehensive apartment removal services to make your move as easy as possible.
Feeling overwhelmed by the thought of moving apartments?
Let's face it, moving is no picnic, but our team of expert apartment removalists are here to make your move as easy and stress-free as possible. Our apartment removal ninjas have had years of experience and training, so you can trust us to handle your belongings with the utmost care.
Simple stuff, really. We're really good at what we do.
The most trusted movers in Melbourne
Since back in 2001 we've been moving everything with speed and care, and earned a reputation for reliability. We back this up with an armada of modern moving trucks and a comprehensive damage guarantee - so you know you'll be moved on time and be fully covered. That's why we're Melbourne's favourite furniture removalists.
Expertise
Our team of apartment removalists are pros at what they do. We've got years of experience under our belts, so you can trust that we know what we're doing.
Efficiency
We don't mess around when it comes to moving. We work quickly and efficiently to get your belongings from your old apartment to your new one, without any delays or hiccups.
Flexibility
We know that every move is different, which is why we offer apartment moving services that can be customized to fit your unique needs. Whether you need help with packing, loading, unloading, or even storage, don't stress. We've got you.
Affordability
We offer competitive pricing without sacrificing quality or service. We understand that moving can be expensive, so we strive to offer affordable rates to make your move easier on your wallet.
Humour
Moving can be a stressful experience, but we like to lighten the mood with a bit of humour. We're not just your run-of-the-mill apartment removalists – we're your moving buddies who will keep you laughing throughout the process.
Our apartment removal services include:
Loading and Unloading
Our team is trained to handle all your heavy lifting, so you don't have to break a sweat. We'll get your sofa out of your old place and into your new one without scratching it or pulling a muscle.
Transportation
We've got a fleet of moving trucks that are equipped to handle all your belongings, from your prized vinyl collection to your oversized beanbag chair. We'll make sure your stuff gets to your new place safely and securely.
Our process
Fill out our enquiry form.
Say hi to our friendly movers at the exact place and time needed.
Make an iced tea, while your belongings move from house A to house B.
That's about as hard as it gets.
At Man With A Van, we're all about making your move as stress-free as possible. We know that moving can be a pain in the ass, which is why we offer competitive pricing without sacrificing quality or service. We also offer flexible scheduling, so you can choose a moving date and time that works best for you.
So, if you're moving apartments and don't want to deal with the hassle, give us a call. We'll take care of everything, so you can sit back, relax, and enjoy a cold one. Contact us today to learn more!
FAQs
What is the cost of your apartment removal services?
The cost of our apartment removal services depends on several factors, such as the distance of your move, the size of your apartment, and the number of items that need to be moved. We offer competitive pricing without sacrificing quality or service, and we're happy to provide you with a free estimate.
Do you have insurance for my belongings?
Yes, we are fully insured, and all your belongings are covered during the move. In the unlikely event that something is damaged or lost during the move, we'll work with you to resolve the issue quickly and fairly.
What if I need to change my moving date?
We understand that things come up, and you may need to change your moving date. We offer flexible scheduling and are happy to work with you to find a new date and time that works best for you.
Is there anything that you don't move?
Items we don't move include pianos and billiard tables, gas bottles, and photocopiers. These require specialists of their own - lucky we know someone who knows someone.
Other services we can help with