Abbotsford Furniture Removalists & Movers
Moving down the street or across Melbourne? Based in Abbotsford, our team of experienced removalists are ready to help with your next move. Get in touch today!
Address: 53 Church St, Abbotsford VIC 3067
Open Hours: Mon-Sun 8am-6pm
Phone: (03) 9417 3443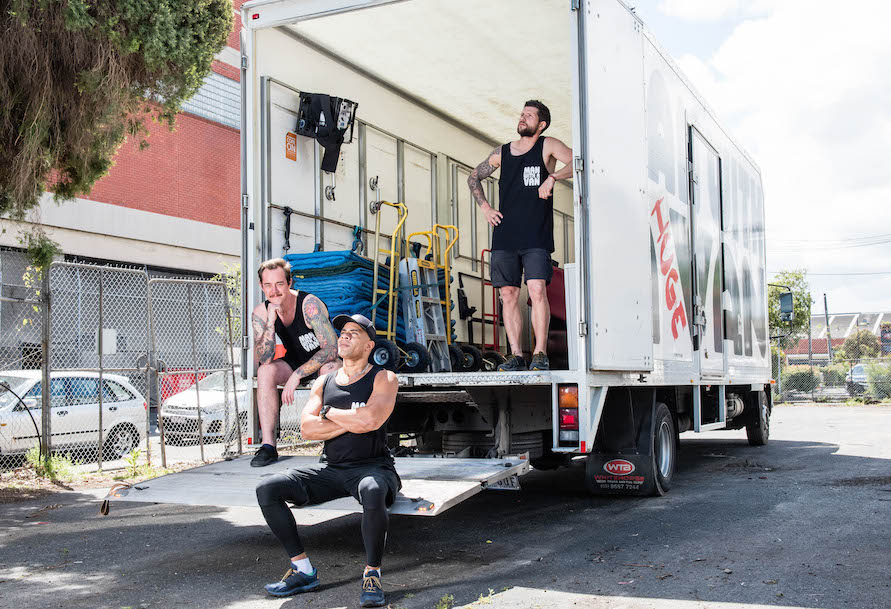 For close to two decades, the Man has been helping Melburnians with their residential, commercial and student moves across the city or down the street. Backed by our reputation for reliability and a decent sense of humour (depends who you ask really) we are committed to providing you with Melbourne's best removal experience from start to finish.
Our Abbotsford location is our HQ and heart of our operation, here you'll find our comprehensive fleet of 30+ moving vehicles shared with our Cranbourne Location, as well as our packing boxes and supplies which we can deliver to you.
What Makes Us The Best Removalists In Melbourne?
All moves are backed by a comprehensive damage guarantee giving you the peace of mind knowing that your move will be on time and fully covered. Our experienced removalist team also undergoes an extensive interview and training process, ensuring we continue to maintain the best quality service possible.
FAQs About Our Local Removals
How To Prepare To Move A House?
Believe it or not there is a way you can have a stress free move? Whilst preparation and leaving plenty of time to get organised are key, there's also a few other smaller things that you can do which will go a long way on the day to take note of. That's why we put together our Moving Checklist that covers everything you need to know in the lead up to moving day.
How To Prepare For Moving An Office?
Not gonna lie, moving an office of any size is a pretty big job (we know!). But there are some key things you can do to make sure your move goes as smoothly as possible. From motivating the team to the best way to pack monitors, we detail it all in our Office Moving Checklist.
How Many Boxes Do I Need To Move?
As a guide, we usually say that a regular-sized shelf needs one small box for packing. From experience though, we've found that a one bedroom home will typically use around 10 small boxes, 5 large boxes and a portable robe. For more information on choosing the right size and number of boxes check out our moving boxes guide.
How Much Do Removalists Cost And What Size Moving Truck Do I Need?
Generally our medium trucks are suitable for a student apartment or small office. Large trucks are best for 2 bedroom houses, or a medium sized office space. And our XL trucks (what a beast) are great for large family homes or large office spaces. For more information and pricing about our moving trucks check out our pricing list and size guide.
Book Your Next Move With Us
Boxes packed and ready to go? Not sure how to get your upcoming move started? Don't stress (well not too much anyway), as our team is on standby ready to assist and help with all your moving needs. Start your move here to get a quote or alternatively give us a call on (03) 9417 3443 and chat to us today!