The Man's Office Moving Checklist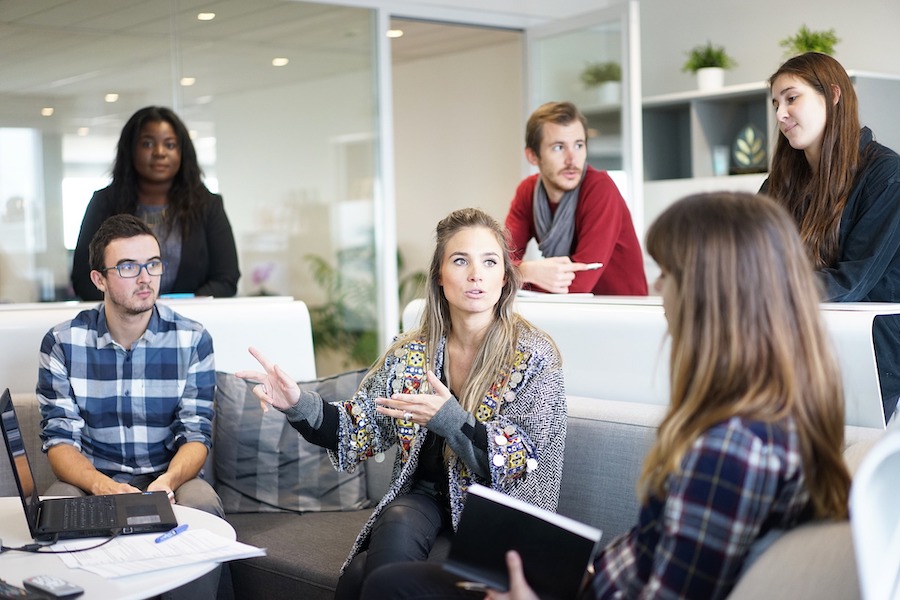 There's a common thread to stories we hear from those who've been placed in charge of moving their office: everyone on the team seemed up for it and ready to go, until it came time to actually booking in the relocation and getting everything packed. As the big day approached, while everyone was trying to keep their heads down and look busy, our contact was approached by the boss, who only ever had one candidate in mind for this thankless task.
"Can you give Man With A Van a bell?" she asks, with a winning smile.
Calling the moving company
This is the easy part: just have a list of what needs moving at hand, and be prepared to answer some basic questions about parking and access to each building (the current office and the new one). The moving expert at the other end of the line will be able to give you an estimate of the time required and the cost, and you can take this back to the finance team to get approved.
Motivate the team
But that's just the start of the fun with an office move. You still need to force all your colleagues to tidy their desks and box up their stuff, and work out what to do with all those monitors and filing cabinets. Just thinking about it is almost enough to make you chuck a sickie.
Luckily for you, The Man has put together a few pointers, which, if followed, mean you can't go far wrong.
Our top tips
We reckon it pays to be as prepared as possible, to avoid an all-night fiasco. Try to tick off as many of the below as you can before move-day to make the move run as smoothly as possible:
Desks should be disassembled to save time on moving day
Make sure that you've booked the move in with your building manager if required, and that they've arranged a goods lift to be locked off for the movers' use
Make sure that you've worked out (through discussion with us) where the truck can park. If your office is in the CBD or a really busy main road, consider booking in a parking spot with the council
Free-standing printers should be moved by the manufacturer (see our post on items we don't move) or the warranty may be voided
Computers, monitors and phones should be packed in boxes, with sufficient padding around them to provide protection for transport
Wrangle your colleagues in advance - tell them you need them to be ready at the drop-off address to assist in getting all the items shifted to the correct spots in the new office. A quicker move will mean a lower final charge, which could generate good vibes with your boss as a result. Who knows, if you do a good enough job, you might even asked to organise the next office move as well. Great stuff.
That's basically it, as far as big ticket organisational items go. If you've still got some curly questions about your upcoming office move, don't hesitate to give our crew a call on (03) 9417 3443 - we're happy to share our hard-won knowledge.
You should also check out our Commercial Relocations page.