Ready to make a start on the checklist? A good first step is to get your packing supplies. Put in an order at The Man's Box Shop by clicking the button below - we'll deliver it to you free of charge - that's one less thing to worry about.
Moving House Checklist
We've helped thousands of Melbournians move from all different kinds of properties, with all different kinds of moving plans. Here's what we know you'll need.
Two months from moving day
Book your Melbourne removalist company early, and remember to choose carefully. Make sure you've outlined a budget, you've received a quote and opted for transit insurance.
Find out more about how to choose a removalist.
Make sure you've organised contents and household insurance for your new home.

Visit the Change of Address Enrolment Form to notify and change your address

Visit the VicRoads website and make sure you've requested an updated drivers licence.

Create a list of accounts you'll need to update:

Your bank details
Any subscriptions you may have
Your Google account

Download a floor plan of your new home, and make sure you measure out where your largest furniture will fit. Are there any staircases, doorframes or windows that will present a challenge?

Prepare a list of all the things that you own, and take note of any pre-existing damage, scratches or marks.

Make sure you mark any items that you'd consider fragile or precious, as they'll need special care when moving.

Begin selling, recycling or donating all the things that you don't need.

Get in touch with a cleaning business if needed, and book in a clean for the day after you've scheduled your move.
The Man has mates that can help - find more of our recommended services.
Start disposing of everything that will not be joining you in the new house that you can find in the garage, garden, shed, driveway, attic or underneath the house.
Create a binder for all of your moving documents, which is highly visible in your living area.
Begin returning all of the items you may have borrowed over the years, but haven't got around to returning.
You may need hard rubbish removal, so make sure you've arranged one with your local council.
Get in touch with your real estate agent if you are renting, and confirm a collection time for the keys that will determine your last day in the property.
Arrange a date for cleaners to come in during your last rental day if required.
Set a date to transfer and set up utilities at your new address (phone, internet, water, gas, electricity).
When Packing Boxes
Visit our range of boxes and packing materials or arrange alternatively (make sure you invest in labels, bubble wrap, sharpie markers, tape and trolleys).
Once you've filled a box, tape it up and label the tape immediately with both the contents and room destination.
It helps to pack heavier items (such as books, magazines and records) into smaller boxes. Use your larger boxes for lighter items (e.g. linens, toys, etc). Make sure all boxes are securely taped shut.
See our article The Perfectly Packed Box for more detailed box-packing tips.
When dismantling furniture, store all of your screws and individual pieces together in the same bag - mark the back the name of your piece of furniture, for example, 'sofa parts'. Keep all of your 'parts' bags from different pieces of furniture into the same box, so they're all individually packed into the same box.
Prepare a last-to-load box that you can access at all times (breakfast, children's toys, school needs, pet needs, toilet paper, medication).
Grab all small valuables (e.g. wallets, phones, jewellery, keys, passports etc) and transport them yourself. These are easily lost during a move.
Book your car in to get serviced if it needs to, and make sure all garden tools and machinery are drained of fuel.
Make sure that you've given yourself the full day off, if not even more. If this means arranging a day off work, make sure you have it booked in and confirmed with your employer so you don't have to worry about it.
Create a toolkit (hammer, Allen keys, screwdriver, lightbulbs, nails etc) that should help with the more hands-on part of the move that is difficult to prepare for.
1 Week to Moving Day
Make sure that you water your indoor plants, and are close to plastic or paper-lined boxes.
Find out more on how to move your pot plants properly with your guide here.
Pick a spot out the front of the house that your removalists can access, and make sure there's a clear path between your chosen spot and the doors of the property.
Dismantle any IKEA style furniture, as these are made to be moved flat to save space and effort. All pre-fabricated, flat-pack furniture (including IKEA) should be dismantled before the move. These items are made to be moved flat, and as such the joints and locking mechanisms are not designed to tolerate the strain of transport.
If you've kept the original box for your TV, this is the best to pack your television in. Also have all your cables disconnected and packed.
Please disconnect gas bottles from barbecues or outdoor heaters. Our staff are unable to transport gas bottles for safety reasons. Other fire-risk items such as petrol, oils and paints should be transported separately or disposed of before The Man arrives - find out more on what to prep before your removalists arrive.
The Day Before the Move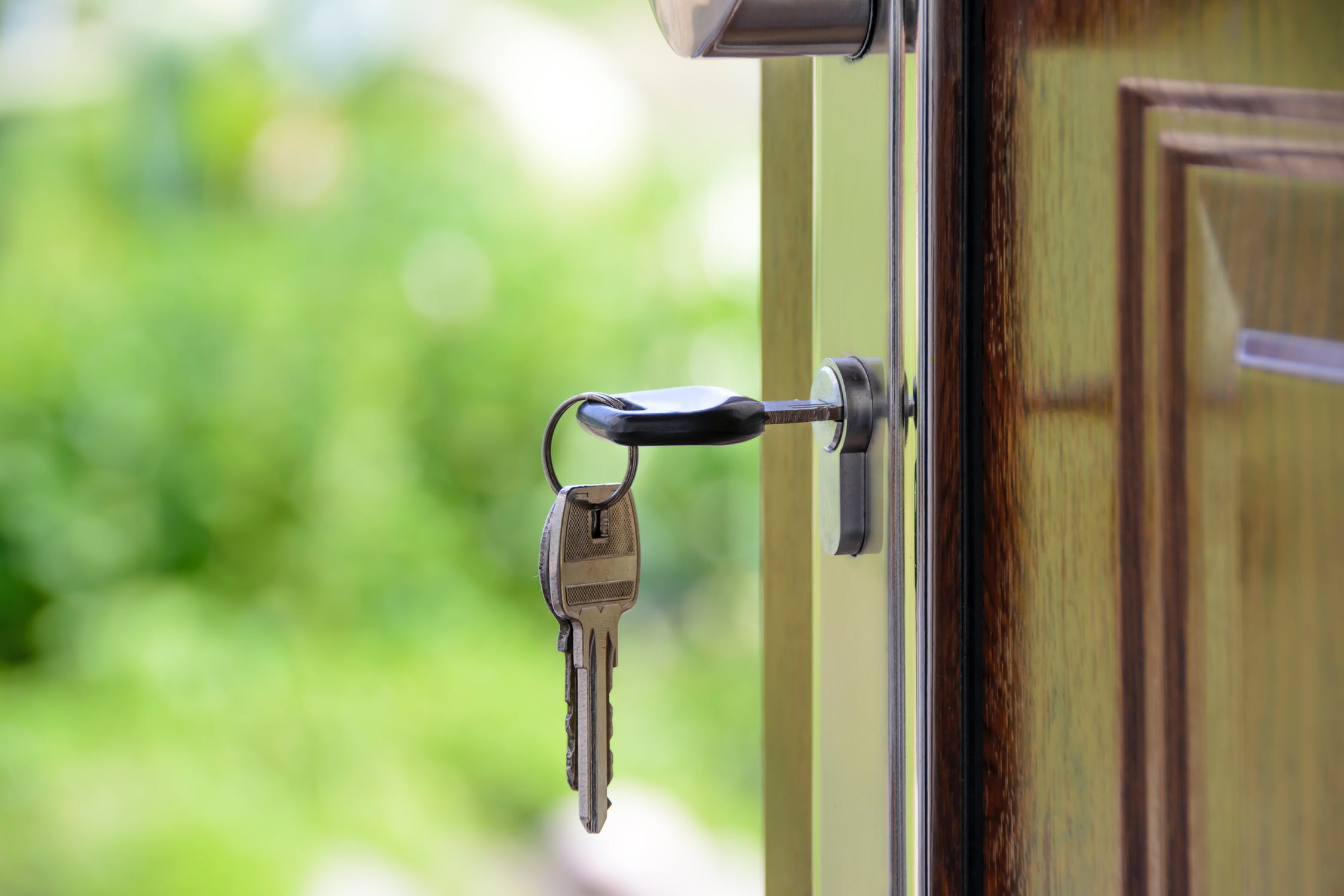 Make sure your fridges and freezers are empty, clean and dry - any contents, make a portable esky with ice ready before the move.
Keep the vacuum out for any last-minute cleaning, once the house you're moving from is empty.
All large pieces of glass (from picture frames, tabletops, or bathrooms), bubble-wrap generously to provide extra protection.
Pack your personal luggage items to take with you, marked clearly. We recommend including all important documents, family photos and valuables. Keep a bit of cash for any last-minute purchases.
Disconnect the hoses on your washing machine and make sure it's drained to prevent any water from leaking during the move.
The Big Day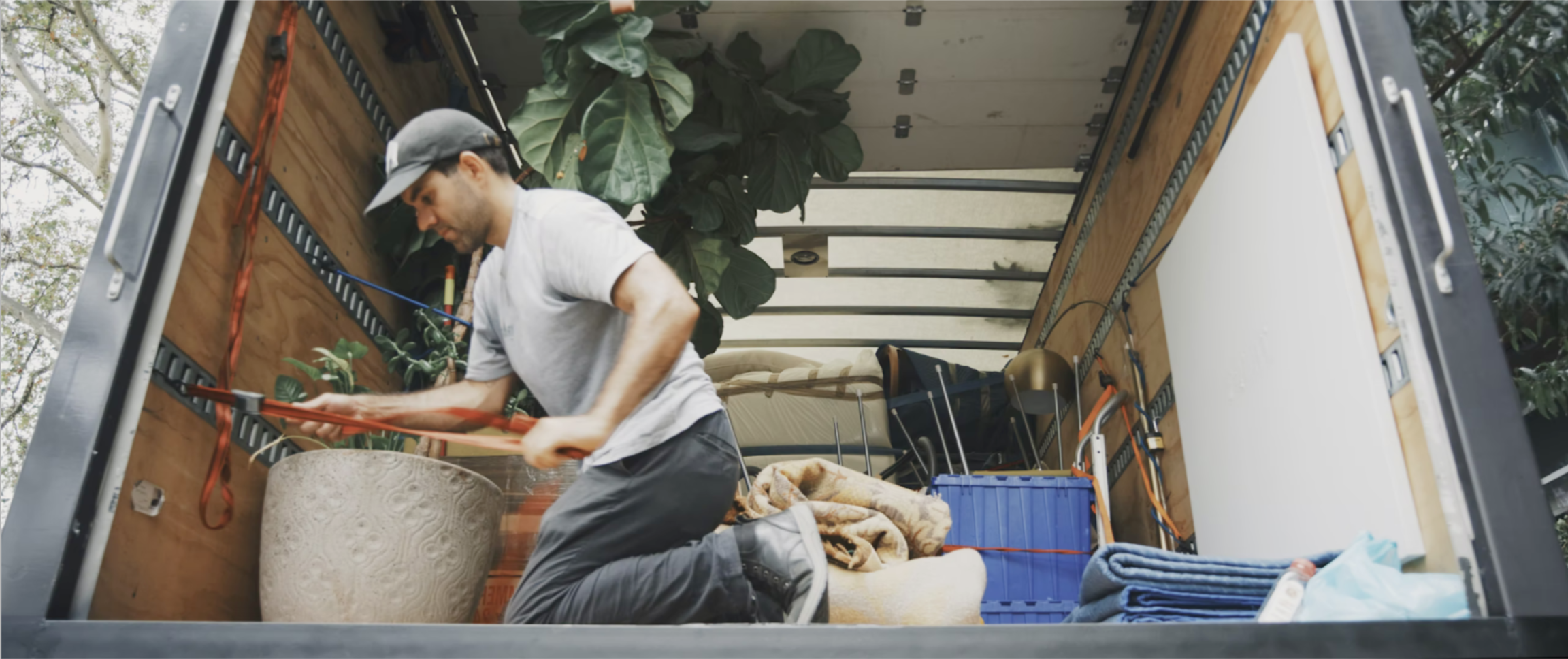 Get in touch with your removalists with the new address, and where they can park - as close to the entrance as possible is advised.
Check all key collections have been organised and locked in with a time with your real estate.
Check off your list of belongings as they're loaded into the moving van.
Lock all doors and windows, turn off the water, and electricity once you've made your final exit. Tighten all taps, double-check the gas is also turned off.
Do a final sweep of the garden, sheds, and your garage.
Remember not to leave your garage door opener in your car!
Your New Home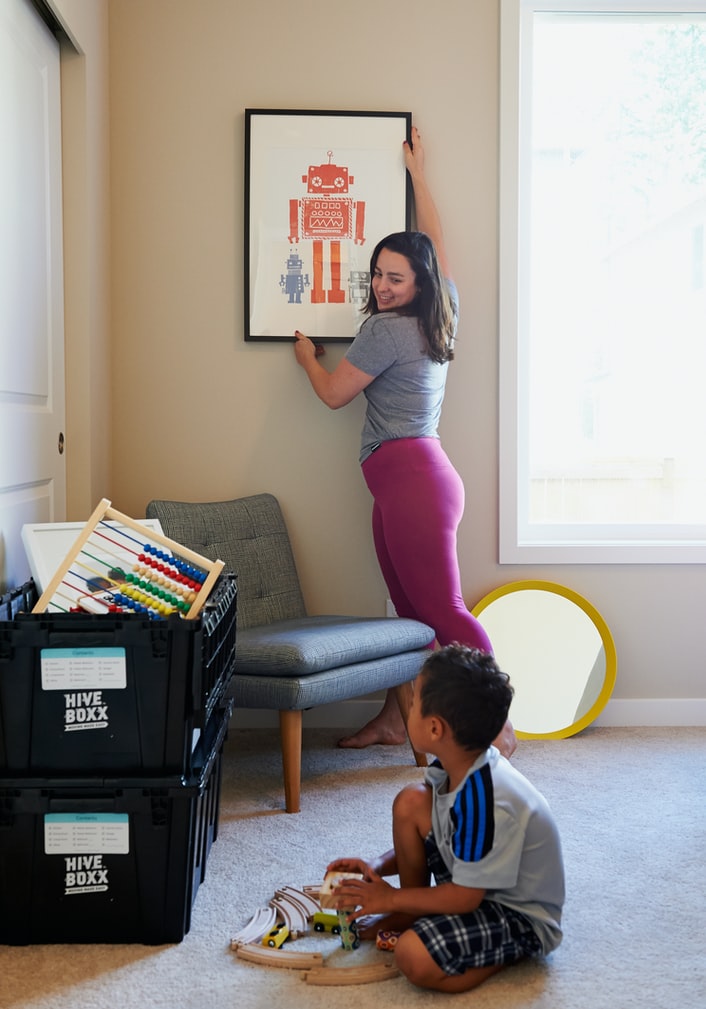 When you arrive, position yourself at the entry point of the house, and give clear directions to your removalist's on where to place the furniture. This will help keep the overall time spent and therefore costs, down.
Find out more on how to save money when moving house.
Check all utilities are connected.
Sweep the house to make sure you're happy with where everything has been put.
Set up all beds with the right bedding, pillows and blankets immediately - you'll be busy right up until bedtime, and you don't want to worry about making them later when you're tired.
Notify the moving company immediately if you've noticed anything is missing or broken. This isn't likely, but not improbable during a busy move.
If you have cats, it would pay to keep them inside for a few days.
Ready to make a start on the checklist? A good first step is to get your packing supplies. Put in an order at The Man's Box Shop by clicking the button below - we'll deliver it to you free of charge - that's one less thing to worry about.