Furniture Donation Charities in Melbourne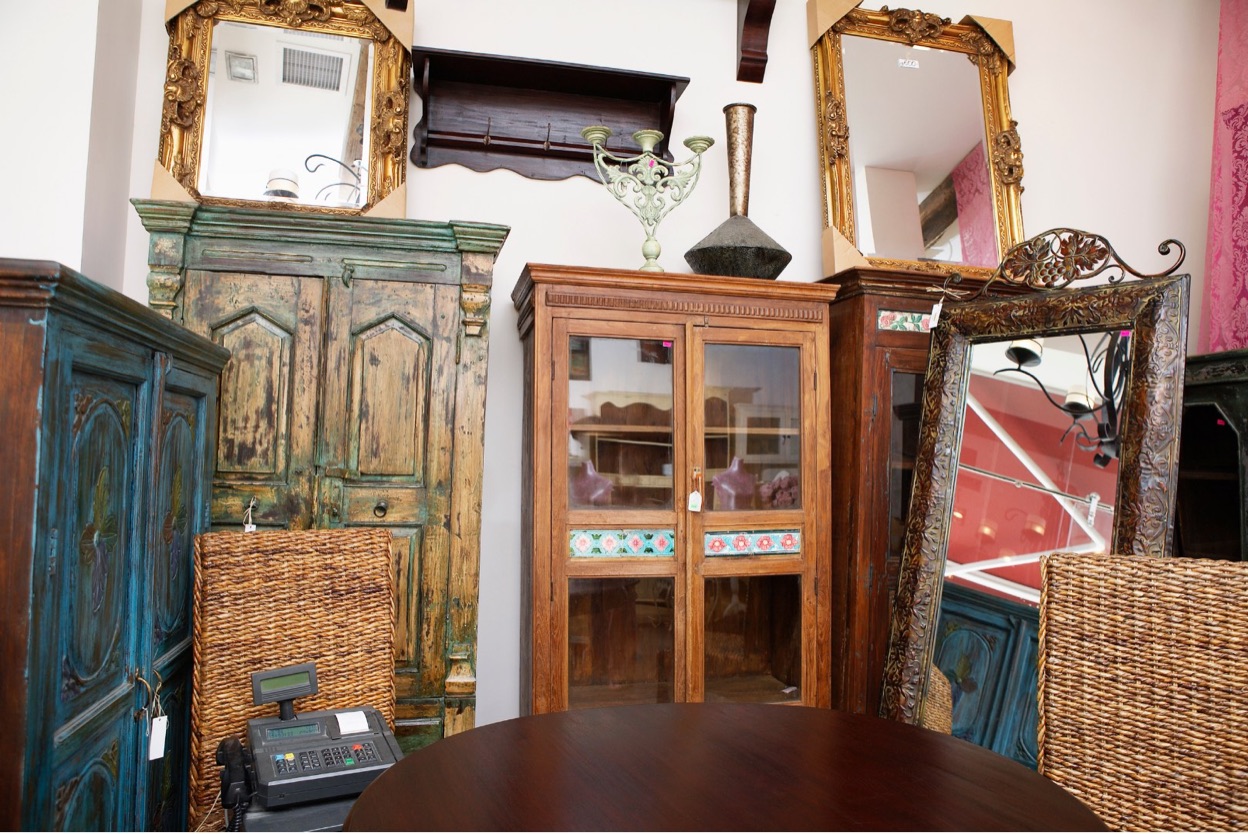 Our Recommended Charities For Furniture Donation
Whilst not being able to donate furniture for you, we can definitely point you in the right direction to our recommended charities that will happily accept your furniture.
Donating unwanted furniture to a Melbourne charity is simpler than you might think. No longer do we have to wait until the council hard rubbish collection, only to wonder where our pre-loved goods will end up — there are now a number of organisations in Melbourne willing to take items in good nick and redistribute them to households in need.
It's worth that little bit of extra effort to find a new home for your items, given Melbourne's landfill has been projected to reach an alarming 20 million tonnes a year.
It's well known that landfill is a problem, and that the gas released by landfill is harming the environment. So how do we do our individual part in limiting our environmental impact? Aside from re-evaluating our consumption levels, ensuring our unwanted goods don't end up in landfill — where it can be avoided — is a great first step.
With that in mind, we've put together a list of reputable Melbourne-based charities that can help you pass on your furniture and larger items to people who need them.
GIVIT
GIVIT is an organisation that provides an online platform for reputable charities to list what specific items are needed for their clients. By doing so, it lets people browse the listings whereby they can offer to donate the item. The site's listings allow for a small description of the recipient's situation and why the need has arisen. The donor and charity are connected by email whereby the charity then arranges for the recipient to receive the donated item with discretion. 
Brotherhood of St Laurence
Brotherhood of St Laurence is a Melbourne-based organisation that seeks to prevent and lessen poverty by assisting the disadvantaged. Originally set up in 1930 during the Great Depression, they are one of Melbourne's most renowned charities, welcoming donations such as furniture, homewares, electrical items, whitegoods, books and clothing.
To make a donation, either drop off your pre-loved goods at one of Brotherhood of St Laurence's store locations, or phone 1300 DONATE (1300 366 283) to book a collection. For more information about donating to Brotherhood of St Laurence, click here.
West Welcome Wagon (Asylum Seeker Support)
West Welcome Wagon is a West-Melbourne-based not-for-profit organisation that supports asylum seekers with items in need. Providing aid to over 500 households per year, West Welcome Wagon accepts large household items such as whitegoods, beds, dining tables, drawers, through to smaller household items and clothing.
A pick up service is available for residents in the Western municipalities of Melbourne, including Brimbank, Hobsons Bay, Maribyrnong and Wyndham. To organise a delivery or drop off, email West Welcome Wagon at donate@westwelcomewagon.org.au with details of the goods you wish to donate. For more information about West Welcome Wagon, visit their website.
St Kilda Mums (Baby and Children's Items)
St Kilda Mums is a small grassroots collective that aims to provide families with pre-loved baby and children's items by collaborating with Maternal Health Nurses and local social service agencies. They accept many different baby furniture items such as cots and change tables. Visit their website for a detailed list of what items they accept as well as instructions on how to donate.
Sacred Heart Mission
Established in 1982, Sacred Heart Mission is a Melbourne-based not-for-profit assisting disadvantaged members of the community in rebuilding their lives. Relying on support from the community and volunteers, Sacred Heart Mission offer a variety of services, including support and advocacy with meals, housing, aged care, family violence, and housing and accommodation.
Sacred Heart Mission welcome donated items that are in good condition, including furniture and homewares, through to smaller items and clothing. Visit their donations information page for more info and/or to fill out a booking form.
Is the big move coming up? Check out The Man's Moving Checklist to make sure you're properly prepared.