Moving House With Pets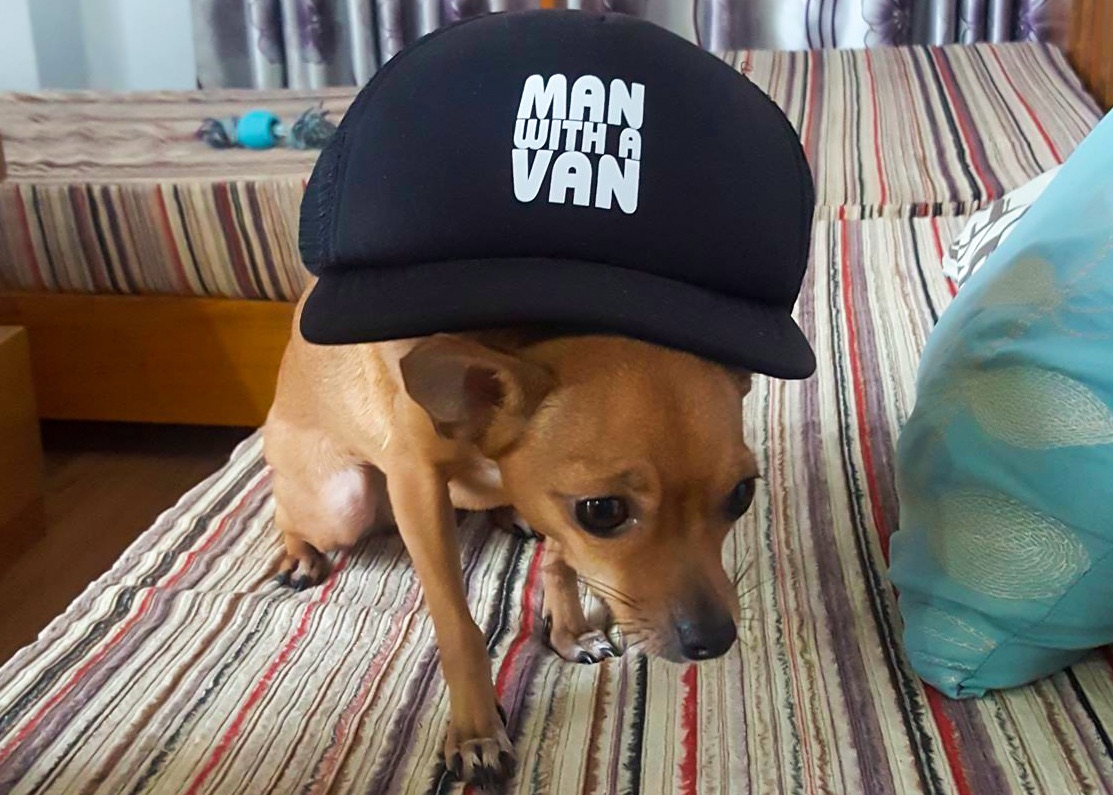 What should I do with my pets on moving day?
Moving house requires you to draw heavily on your organisational skills, resilience and adaptability. For pets, unarmed with such human powers, the relocation experience can be very confusing. Your canine pal may suffer through the loss of a treasured bone or bark-mate. New foes in the neighborhood and the loss of claimed territory could stress your cat out.
To lend a hand, The Man has chatted with his movers and clients to get the know-how on relocating your pets as easily as possible.
Moving Home with Dogs
While they are often enthusiastic participants in energetic activities like moving, it's essential to have your dog secured out of the way or offsite while the move is happening. Otherwise, they have a tendency to bound enthusiastically into the path of movers carrying a couch or fridge — not great for the safety of the movers or little Fido.
If your dog will be present at the house you're departing, make sure they're secured in a room with the doors and windows closed, and that you inform the movers, so they're not accidentally let out to run rampant. Feed your dog a good while before the journey to the new property is set to take place, to avoid travel sickness.
When you arrive at the new address, secure the dog in a room with water and food available, while the movers place your furniture. Set up the dog's new home (kennel, familiar toys) before letting them out at the new address to help them feel more at home.
Moving Home with Cats
Cats are highly territorial and can find relocation difficult. It's best to make use of your cat-carrier to transport your feline to the new address. As with dogs (see above) cats should be kept secured during the move for their own safety and the safety of humans moving large objects.
Keeping your cat contained at the new property until everything is settled and quiet will also help avoid a relocation temper-tantrum. If you let your cat outdoors immediately, there is a risk that it could run away or get lost. You can mitigate this by converting your pet to an 'indoor cat' for a couple of weeks, which should be enough time for it to adjust to its new environment and reduce its desire to run. You will also want to supervise your cat in the outdoors for the first little while, to make sure it is not involved in any nasty scraps with neighbourhood cats who have claimed your backyard as their territory.
Moving Home with Fish
Relocating your watery mates requires a bit of preparation before the movers arrive. Firstly, make sure you mention the fishtank when booking in your move, and that you provide the dimensions to the removalist. They can then advise you on whether they can safely move the item (some fish-tanks are massive and need to be relocated by specialists). Secondly, you want to make sure you've emptied the tank completely of water — several large buckets with lids is a good way to go here, and you can get ahold of these at Bunnings or a similar hardware outlet. Taking as much of the original water with you as possible will minimise the stress on your fish.
Put the fish in one bucket (or split them between two if you have a large number, or they're particularly fight-y). Put any ornaments or removable parts (including gravel) from the tank in containers as well. The movers should look to pack your fish tank last (give them a reminder if it doesn't look like they're doing this). This will allow you to get straight into sorting out the tank at your new address (as last item onto the truck will become the first off). Once the tank is in the correct location, set up your equipment, add the water, then the fish, and finally, turn on the heater and pumps. Check regularly over the next few days to ensure your aquatic friends are adapting well to their new environment.
For more information on pet care, including relocation, we recommend speaking to your vet or visiting the RSPCA knowledge base at https://kb.rspca.org.au/