Gertrude Street Projection Festival 2019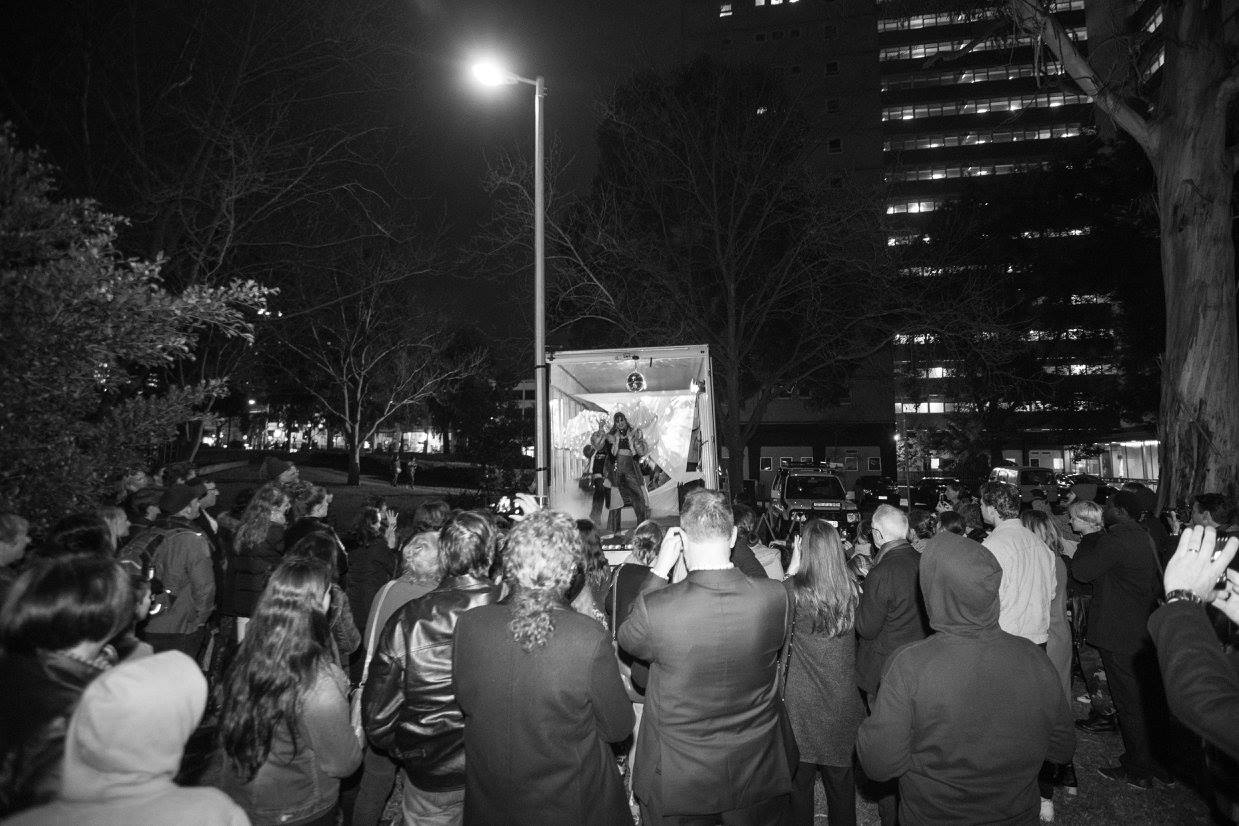 Man With A Van provided support to the Gertrude Street Projection Festival again in 2019, continuing a longterm partnership.
The iconic local event is Australia's longest-running projection festival, providing opportunities for local artists and community members, as well as visitors, to experience Fitzroy in a new way.
This 2019 edition of the festival, running from July 26 to August 3, again saw digital media and contemporary projection works spanning the length of Gertrude Street. Participating artists explored the year's themes of desire, disruption and subversion.
MWAV has provided various methods of support to the festival over the previous four years - from supplying trucks as performance venues to loaning lighting and sound equipment.
MWAV director Tim Bishop said lending a hand for a fifth time strengthened ties with the local community.
"We're part of the Yarra community, and it's an opportunity to highlight the great work of established as well as young and disadvantaged artists from our area, and help put on an event that brings everyone from the community together in a fun way," Tim said.
"In the past we've provided trucks to be used as mini-cinemas or for dance parties and fashion runway shows. As well as marquees, sound systems and people power for mobilising events."
The events supported by MWAV fell on the opening and closing nights.
"This year we're involved with a Krump performance on opening night and the closing night block party - providing projectors, sound systems and expertise," Tim said.
---
You can find out more about our partnerships with the local community at our News page.