You know the story by now. The Man started out small, shifting mates from one dingy dwelling to the next in his beat-up hippie van. He soon found that customers enjoyed his hard-at-it approach and sense of humour, and saw the industry was in dire need of a shake-up. A decade-and-a-half later, after many tweaks and rapid expansion, his little venture has evolved into Melbourne's favourite moving service. But despite all this, The Man couldn't shake the feeling there was something missing.
Outside the box
While growing from one mover with a knackered van to a fleet of 30+ vehicles and more than 150 movers, The Man remained firmly focused on a basic principle — Keep It Simple, Stupid (KISS). This meant that while the service itself was constantly being refined, extras like those often provided by tired old removals companies (think storage, sale of packing materials, interstate moves) were off-limits. The Man didn't want to be boxed into a stale old model.
Besides, he was flat-out just keeping up with demand — sourcing enough trucks and training enough new movers was keeping him plenty busy.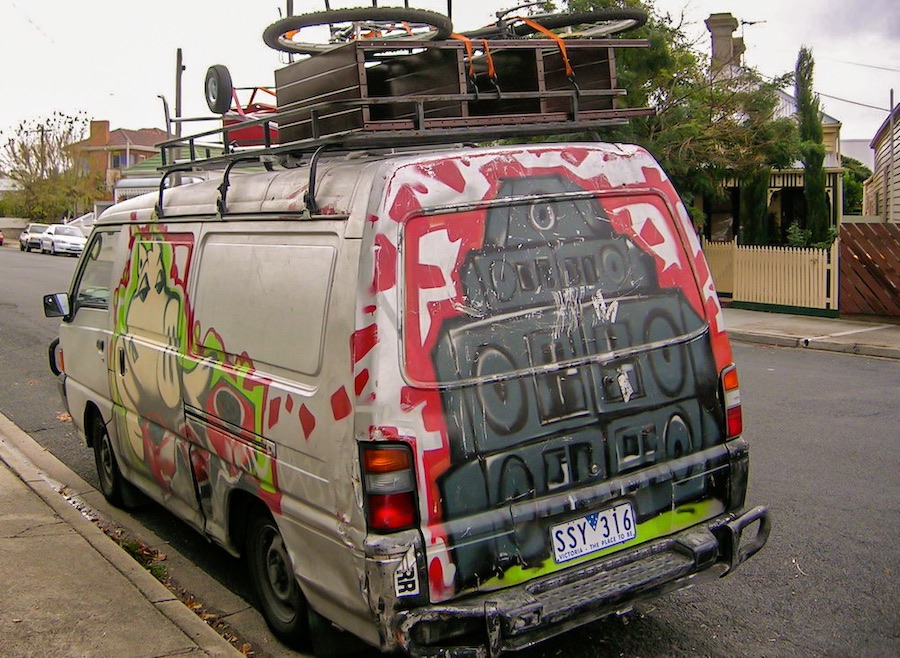 Making moving easy
Over the years, KISS principle at front of mind, we tweaked the service to better solve customer problems:
In a pinch and need to move ASAP? We developed cutting-edge scheduling and GPS systems so that we can get to you, stat.
Massive move needs mastering? No worries, that's why we got our hands on the gargantuan XL truck, and started offering it with three movers.
Money too tight to mention? We started sending out our Medium truck with just one mover, at a more affordable rate, to keep costs down.
Concerned about the risk of damage to your precious cargo? We put together a comprehensive damage guarantee, backed by handling, transit and public liability insurance, for the rare instance when something goes awry.
As The Man worked on solving these moving-day dilemmas for customers, he was still worried that there was one common question he wasn't paying attention to. He started to get a gnawing feeling that he had more to offer. It was time to get packing.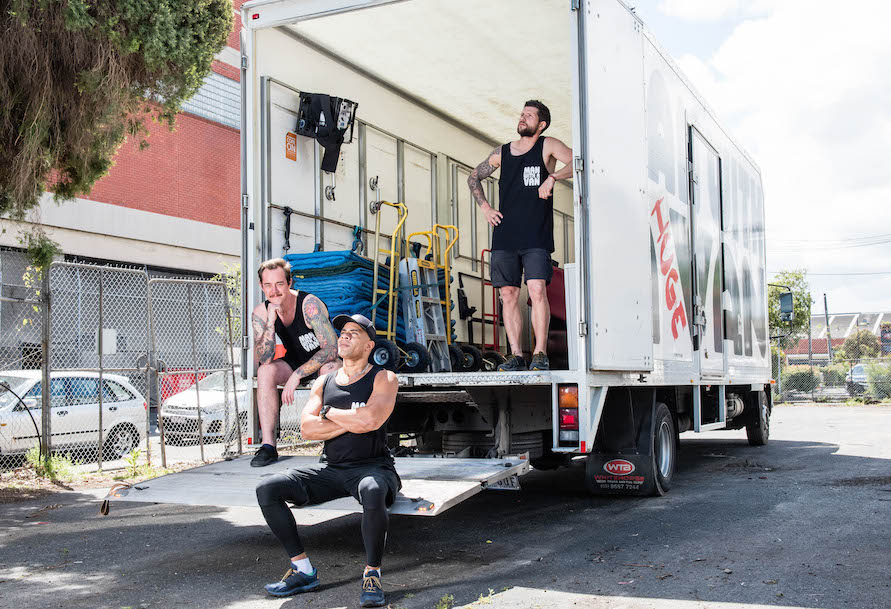 The Man's Box Shop
Until 2020, when asked where to get packing materials, we'd direct customers to a storage facility or packing service. Now, with the launch of The Man's Box Shop, we're getting comprehensive.
This means that when you're ready to get cracking on your next move, you can now book it and order your required packing materials at the same time, from the same place. Head overt to our box shop to check out our comprehensive range of products - from boxes, to wrapping paper and sharpies. We'll even deliver the goods directly to you, free of charge (for orders over $60). That way, you'll have all the required bits and pieces on hand and can get going with your move prep, long before the movers arrive to start the heavy lifting.
The packaging question sorted, The Man is now back at HQ, pondering which removals itch he'll scratch next. While a lot has changed, his obsession is still simple — making moving easier for you.
Looking to buy packaging? Have a gander at our Box Shop.
Already loaded up on packing supplies? Check out our blueprint for The Perfectly Packed Box, to make sure you're using them properly.